Susan Waterwyk
Biography
My writing career began in 2005 with a dream of a lengthy conversation with a dragon. After discussing it with my family, we agreed it would make an interesting story. On Mother's day of that year, I wrote the first seven pages. Seven years later, I published Lantamyra: A Tapestry of Fantasy. Now, another year later, I have published A Tale of Two Worlds. My fantasies still include the company of dragons along with ancient extra-terrestrials that terra-form sanctuary worlds for species in danger of extinction. I live in the quiet woods of California's Sierra Nevada and admit that it has provided much of the inspiration for my books. I have a fondness for Nineteeth Century classical literature and poetry and encourage others to to enjoy them. I like to include a few of poems or songs in my stories because I believe every good story shoud have a song or a poem to add a bit of magic. "Starting with a melody, she'll lead you far away...down passages of poetry where dreamers often play."
Books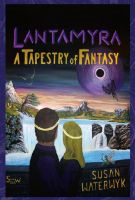 Lantamyra A Tapestry of Fantasy
by

Susan Waterwyk
Price:
$2.99 USD.
Words: 171,160.
Language: English.
Published: November 10, 2013
. Categories:
Fiction
»
Fantasy
»
General
For the chance to journey to another world, Tylya Lansing is willing to give up everything on Earth, including her lover, Josh Hamilton. All she has to do is find her grandmother's crystal scepter, lost for decades in a rugged Sierra Nevada canyon. Once the scepter is found she journeys to Lantamyra where she will study crystal powers ands become a Keeper of Dragons.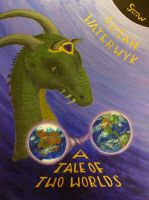 A Tale of Two Worlds
by

Susan Waterwyk
Price:
$2.99 USD.
Words: 71,940.
Language: English.
Published: October 17, 2013
. Categories:
Fiction
»
Fantasy
»
General
(5.00 from 3 reviews)
"The Earth, once asleep, has awakened, from deep in her belly come cries; her mountains and valleys are shaken and seas rise up to the skies." The ancient Keepers of Akosh knew volcanoes, earthquakes, and tsunamis would destroy the cities of Earth in the 21st century. They terraformed the primitive world of Lantamyra to serve as a sanctuary for the refugees from Earth. The Gathering begins.
Susan Waterwyk's tag cloud
Smashwords book reviews by Susan Waterwyk
Aphrodite's Curse: A Short Story on April 26, 2014



APHRODITE'S CURSE is a short story by Luciana Cavalero. It is written in first person from Phaedra's point of view. As a daughter of King Minos of Kretos and Queen Pasiphae, Phaedra had first-hand knowledge of legendary stories of the people and their gods. Her narration touches on the stories of Daedalos making wings and Ikaros flying too close to the sun, and the story of Persphone and Hades, and one of my all-time favorites involving Ariadne, Theseus, the Labyrinth, and the Minotaur (Asterion). Here are several story quotes from Phaedra: "When Ariadne saw Theseus step off the ship, she became a victim of Aphrodite's curse. It was love at first sight. Theseus was a virile man, handsome, brave and strong... Ariadne was so smitten with Theseus that she made a decision that would affect our lives and the future of Knossos... My sister went to Daedalos before he was imprisoned and asked him to help her. He gave her a ball of thread and a magical sword." This is the second story by Luciana Cavalero that I've read. Once again, I will say that she brings mythology to life! These heroic and often tragic stories seem so much more believable when told by a character who lived at that time. Phaedra ends up married to Theseus, and later she also receives a tragic Aphrodite curse. Cavalero's writing often takes on a poetic quality that tributes the ancient people who were the first to make poetry popular. Here is an example: "...the perfume of blossoming almond and apple trees beguiled and tantalised the air; the sea of poppies: purple, white and red carpeted the plains." APHRODITE's CURSE is an enjoyable story that I strongly recommend to lovers of ancient Greece. I felt like I was in the room with Phaedra as she told her story.