Drew Bacigalupa
Biography
Artist/Writer, Santa Fe, New Mexico. Graduate Maryland Institute College of Art, Baltimore; post-graduate work L'Accademia di Belli Arti, Florence, Italy. Married, 5 children. Extensive travels, work and study abroad, paintings and sculpture private collections, public installations USA and Italy. Published works include novels, children's books, collections of essays and short stories, newspaper columns and features.
Where to find Drew Bacigalupa online
Videos
And Come to Dust
WWII love story, American GI and German Girl amid Rhineland ruins. Author is veteran of WWII.
Trailer-For Having Offended Thee
Fictional love story echoing the scandals of the Dolci Vita era -- Bergman and Rossellini, Taylor and Burton, etc. Set in New York, Florence, Hollywood and Mexico, glamorous backgrounds for woman's search of beauty, the arts, stability.
Books
For Having Offended Thee
by

Drew Bacigalupa
Echoing the international "dolce vita" scandals of mid-20th century, the novel follows New York socialite Kirsten de Furia's flight from celebrated American husband and brilliant son to the arms of famous Italian artist in Tuscany. The center of numerous, colorful, creative family members and friends, Kirsten's betrayals and ultimate search for reconciliation leaves no one unscathed.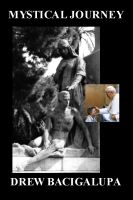 Mystical Journey
by

Drew Bacigalupa
A Memoir of the bond between a brother and sister, he being honored with awards in Italy, she in the final days of her life in the US. The compassionate journal of an artist/writer who, despite professional advances abroad, is haunted by a sibling who encouraged his work over long years,is now on her death bed. "Bring back wonderful stories," she'd told him. This is how she shared the journey.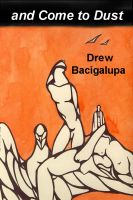 And Come to Dust
by

Drew Bacigalupa
(5.00)
Defying military regulations against fraternization with the enemy, a young American soldier has an affair with a German girl during the closing weeks of World War II. A tale of Boys at War, and of the grievous psychic wounds which force them to become Men or destroy them. The author completed this book in 1950 while a veteran with fresh memories of the war in Europe.
Drew Bacigalupa's tag cloud