Drew Herdman
Biography
Several years ago my grandson asked me to tell him a story. This I did and it started a long adventure story. One day my daughter, listening unseen, later suggested that it would be a good idea if I wrote these adventures down. In her opinion, as an English teacher, they were better than most of the literature she encountered in her profession.

This I duly did and since then the writing bug has never let me stop writing. To date I have written two complete novels, both thrillers, one for adults and one for children and have nearly finished a third adult novel. Also, I have produced short stories, audio plays, poetry and videos, to name a few.

I spent most of my working life in engineering in Liverpool. When I retired I returned to live on the Isle of Man after spending my childhood here. I now have the free time to follow all of my hobbies, which include photography, playing the keyboard, boating, and computers, in addition to writing.
Books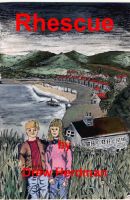 Rhescue
by

Drew Herdman
Rhes is looking for a new home earth for his dying planet. Crashing here he is saved by the twins Robin and Robina. Promising to help them in return if trouble comes. It does, and he is only just able to beat the evil Rex and his gang after many adventures, with the help of all his special equipment. With a ship hijacking, near drowning, shooting, and more. his life is full of exciting adventures.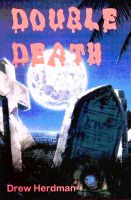 Double Death
by

Drew Herdman
Yes, it is possible to die twice. A hologram created to do good after its inventor's death turns paranoid about its existence and goes on a rampage of terror. Can it be stopped before it causes a nuclear disaster? Many twists, lies and deceit in high places, an exhumation and several lurid deaths occur before the final confrontation. The fate of millions lies in the hands of the creator's son.
Drew Herdman's tag cloud