Will Robinson
Biography
When not drowning in coffee and writing his 500th best selling query letter, Will likes to play frisbee with his border collie, hike, fish, and ulcerate. He also enjoys trying to remember how to art and reads a lot of sci-fi, Amazon author bios, literary fiction, historical fiction, anthropology, science, history, Ikea instructions, and cereal boxes. Supposedly, one of his ancestors saw a king once, but another ancestor said that was BS.
Where to find Will Robinson online
Books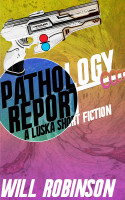 Pathology Report
by

Will Robinson
A scientist's research on an isolated planet comes under the gaze of a fanatical agency dedicated to the eradication of alien life. The scientist and his assitants must risk their lives to save their research and their planet.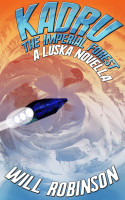 Kadru: The Imperial Forest
by

Will Robinson
A brutal dynastic civil war rages over the imprisoned planet of Mnos. To the victor goes the Kadru, the last remaining forest on the planet. The game reserve posses not only deadly beasts, but also the scars of past atrocities and the key to the unlocking the planet's imprisonment and a path to conquering the known galaxy.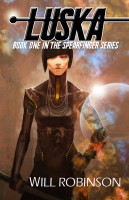 Luska
by

Will Robinson
The destruction of a galaxy-spanning empire awakens sleeping, sinister powers struggling for control. One planet holds the key to stopping or bringing about the destruction of humanity by god-like beings created to annihilate alien life. Can one girl and her family and friends save their planet and and maybe humanity itself?
Will Robinson's tag cloud