Nate Stack
Biography
Nate Stack, writer and visual artist, lives in the United States. In addition to the Silver Age series of books, which includes Chiara X, Ghost Town, and Lady Vampyr, Stack has written several plays, including, Gitmo Serenade, Beach Ball, After, The Prisoner's Wife, Three Women, and The Men's Room.
Where to find Nate Stack online
Books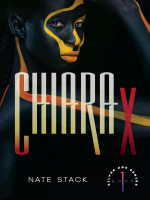 Chiara X
by

Nate Stack
This is the story of the Protectors, a group of genetically-gifted heroes who don't always get along, and a young woman named Chiara who joins them. She's also gifted and on a journey to right her evil father's many wrongs, encountering love, tragedy and plenty of action along the way.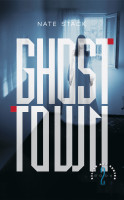 Ghost Town
by

Nate Stack
Ghost Town is the story of two tragic lovers who meet in the town of the dead and fall in love while trying to save the life of one of earth's most popular leaders from a madman seeking revenge for his family's dishonor.
Nate Stack's tag cloud