Ed Trego
Biography
Ed and Karen, his wife of over forty years live in Alpharetta, Georgia, just north of Atlanta. They are the parents of four children and five grandchildren. Members of St. Benedict Parish, Ed is actively involved in adult formation and is a certified Advanced Catechist in the Archdiocese of Atlanta and is a student of Catholic Theology.
Books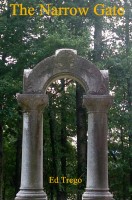 The Narrow Gate
by

Ed Trego
Reflections on the challenges of living a Christian life in an ever-more secular society. Jesus admonished that entry to heaven must be through the narrow gate, today's society makes it difficult to live up to this teaching.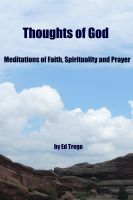 Thoughts of God
by

Ed Trego
Meditations on God, faith, and spirituality. Brief thoughts on life, scripture and a faith-filled relationship with God.
Ed Trego's tag cloud