E.G. Wilson
Biography
E.G. Wilson grew up on the adventures of Bilbo Baggins, those Pevensie kids, and the Swallows & Amazons. Further inspired by Sherlock, Firefly, and Tolkien's Legendarium, she turned her hand to writing stories of her own and has never looked back. Introduced to National Novel Writing Month in 2012, she has completed the challenge every November without fail. Wilson lives in South Canterbury, New Zealand. She loves mountains, hates broad beans, and never wears matching socks. In high school, Wilson was voted Most Likely To Re-Write The Lord Of The Rings by her classmates. She thinks The Lord Of The Rings is just fine the way it is.
Where to find E.G. Wilson online
Books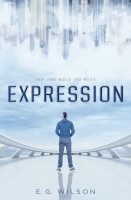 Expression
by

E.G. Wilson
In Expression, discover what happened to Addy after the harrowing ending to Voiceless. Follow Addy's brother Theo and her former nemesis Maunga as they plunge into an underground reality, not knowing whether they can find Addy—or what they will find if they can. Mind-bending and sensory, Expression assails the unknown without fear or regret.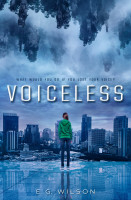 Voiceless
by

E.G. Wilson
Adelaide Te Ngawai was thirteen when Maunga Richards stole her voice.
E.G. Wilson's tag cloud