Eleonora Villegas
Biography
Eleonora Villegas nace y crece en una familia donde el mundo del espectáculo era tradición. Su padre, productor de teatro desde muy joven, funda la empresa Bolívar Films, pionera de la industria del cine en Venezuela, en la cual ella comienza a trabajar a los 17 años. De allí en adelante su vida, de una u otra forma, se relaciona a los medios de comunicación.
Books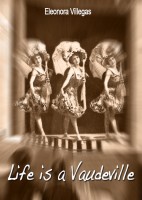 Life is a Vaudeville
by

Eleonora Villegas
It tells the secret story of a family which because of its precarious economical situation, decides to take advantage and impose its artistic talents over established social prejudices during the early years of the XX century, to dedicate to Vaudeville and Couplet in countries and times not yet prepared.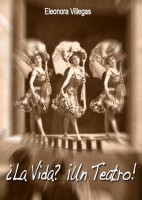 ¿La Vida? ¡Un Teatro!
by

Eleonora Villegas
Es una obra de teatro basada en hechos reales sobre la desconocida presencia del cuplé en la Venezuela de principios del siglo XX y de su tránsito hacia la industria cinematográfica venezolana.
Eleonora Villegas' tag cloud