Ella J. Fraser
Biography
While her day job had been in corporate marketing and communications, making the most of an MBA she'd earned years earlier, it often required a knack for creativity and the sort of willing suspension of disbelief worthy of an MFA. Nevertheless, it failed to provide the level of satisfaction accrued from more legitimate pursuits like painting and writing. After receiving New York photographer Christopher Beane's book Flower as a gift, she was so moved she sat down to write him an email complimenting him on his talent. What she ended up writing was the manuscript for Waking Up In London, her first novel.
Where to find Ella J. Fraser online
Books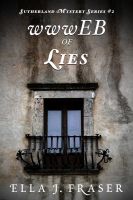 wwwEB OF LIES
by

Ella J. Fraser
The second in a four part cosy mystery series. While unraveling the mystery behind a friend's death, Fiona Sutherland discovers secrets buried under her own family tree, but the game changer is figuring out whom she should trust in order to avoid becoming tangled--or worse--in a web of lies.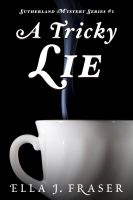 A Tricky Lie
by

Ella J. Fraser
In this cosy mystery, Scottish distillery heiress Fiona Sutherland returns to the bucolic village of her childhood to assume her role in the family business only to discover her true expertise is jousting with enigmatic Chief Inspector Nick Dawson when her grandmother's friend falsely confesses to the murder of the local greenkeeper two days before the start of the British Open.
Ella J. Fraser's tag cloud