Ella Mills
Biography
Ella loves reading, running, good music and a good discussion, or even a bad one, about economics. She was born and raised in Canada but now happily resides in the U.S., though she may make it home someday for the poutine.
Books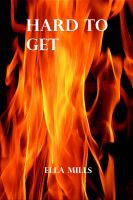 Hard to Get
by

Ella Mills
Rosie is tired of being ignored by the man she wants. Cole Lynch has known her most of her life and can't seem to understand she's all grown up. She's a woman now, a woman with needs. When the opportunity to make Cole see her as a sex partner comes along Rosie decides to take full advantage. She knows what she wants.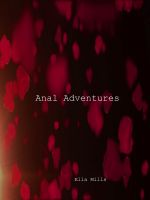 Anal Adventures
by

Ella Mills
Anna Sullivan decides to spice up her sex life. She wants to experience her deepest desire, anal sex. And she has just one man picked out for the job, Kent Mayers. He's also her best friend. Things could get complicated but Anna isn't letting that get in her way. "So what do you want Kent?" Anna asked. "Is it the same as me? Do you want to be together, have sex and explore our mutual desire?
Ella Mills' tag cloud