Electric Moon Publishing
Publisher info
Electric Moon Publishing is looking for new, fresh voices in fiction and non-fiction, as well as established authors who want to branch out into areas their print publisher is, perhaps, a little reluctant to explore. We want books that will encourage, inspire and motivate readers to follow Jesus. We want stories that make it hard to stop reading. We want insights into scriptures that make our hearts feel strangely warm. Have you written that book?
Where to find Electric Moon Publishing online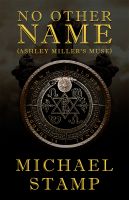 No Other Name (Ashley Miller's Muse)
by

Michael Stamp
Ashley Miller is the shy, 17 year old daughter of Pastor Reuben Miller. Following a troubling dream, Ashley seeks to help horror book author Rick Kelling who has stumbled into a devilish trap. When a stranger shows up, trying to woo Rick's wife away, Rick and Ashley come to the conclusion that they are dealing with more than just an obsessive man. A story of warfare on a deep spiritual level.
Electric Moon Publishing's tag cloud