James Moore
Biography
James Moore is a serial entrepreneur with success in Kindle publishing, investing, real estate and many other money-making ventures. He focuses on evergreen (or passive) income streams that can eventually be outsourced to others. Ultimately, his focus remains on the somewhat 'hands off' areas, so he can spend more time doing what he enjoys… living!

Even though he continues to grow his businesses, he has found great pleasure in helping others and directing them onto the right path. Truth be told; it took him a lot of trial and error to make money online, and it was only after more than a year that he did, actually, really make a decent income. So, he hopes that some of his knowledge in the online world will help slash the time it takes you, (the future entrepreneurs) to achieve success.

Although he has a pantheon of income streams, he predominately focuses on online ventures because he feels that they are the easiest and fastest ways to build wealth, as opposed to conventional "brick and mortar" stores. James learned early on, that making money online is just as much psychological as it is hard work. You have to have the right mindset if you want to succeed and reach your ultimate goals.

Since his venture, he has published several books, articles and blogs in the hopes of changing the way people view making money, in a way that promotes their overall success.
Books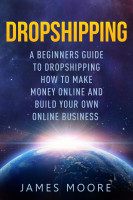 Dropshipping a Beginner's Guide to Dropshipping How to Make Money Online and Build Your Own Online Business
by

James Moore
Perhaps the most essential advantage to dropshipping is that it's possible to launch an e-commerce store without the need to invest thousands of dollars in inventory to start with. Customarily, merchants have had to tie up vast amounts of capital when acquiring stock. But, this is unnecessary if you use dropshipping.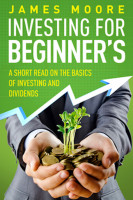 Investing for Beginners a Short Read on the Basics of Investing and Dividends
by

James Moore
The super-rich are definitely not psychics, nor do they have a "magic" secret that they hold close to their own kind. In fact, their real secret lies in the fact that they know what simple investing mistakes should be avoided. And, in truth, these mistakes are common knowledge, even among those investors who are not particularly wealthy at all.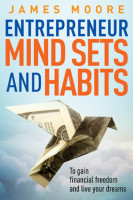 Entrepreneur Mindsets and Habits to Gain Financial Freedom and Live Your Dreams
by

James Moore
So, why is it that some individuals can shine in any sphere they choose to give themselves to, and others just cannot manage even a glimmer of success, despite their definite talents? It seems unfair, really.
James Moore's tag cloud