Erich Anderson
Biography
Erich Anderson is a professional actor who has appeared in over three hundred episodes of television, fifty theater productions, and twenty feature films. As a writer he has written multiple episodes of television and has a filing cabinet full of unproduced screenplays. He was born in Sagamahara, Japan. He is a graduate of Hilltop High School, Chula Vista, California. He holds a B.A. in Biochemistry and Molecular Biology from the University of California, Santa Barbara. He is married to Saxon Trainor and they reside in Los Angeles, California with their dog, Becky. Thy Kingdom Come is his second novel, and the second installment of the Pater Noster series.
Where to find Erich Anderson online
Books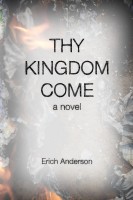 Thy Kingdom Come
by

Erich Anderson
Detroit is a walled city. Within its earthen ramparts live the fortunate who found refuge while the republic once known as the United States of America splintered and dissolved. To appease the inevitable enmity that smolders among those enclosed, a road race is held, every July, in which the wards compete in classic American muscle cars for supremacy of the aptly rechristened Motor City.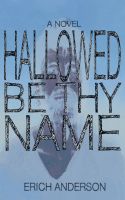 Hallowed Be Thy Name
by

Erich Anderson
Faithless, pill-popping Rev. Jack Clark has a road-rage accident that threatens not just his own impious life, but the coalition of megachurches whose pronouncement of an impending Rapture has taken on a profitable life of its own. Meanwhile, two death row prison guards decide to create their own religious movement around a convicted serial killer.
Erich Anderson's tag cloud