Erik Christian
Biography
Born in Newport Beach, California. Moved to Washington in 78' attended several colleges, art school, held over 80 menial jobs, alcoholism, lost all my money in penny stocks, serial relationship artist, heart attack at 32. Musician, artist, writer full time. Don't mess with me.
Where to find Erik Christian online
Books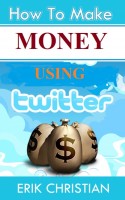 How to Make Serious Money and Get Free Leads on Twitter
by

Erik Christian
With over 280 Million active users on Twitter and increasing numbers from users over 45, Twitter is a widely overlooked social media platform when it comes to business and marketing and most importantly, making money online.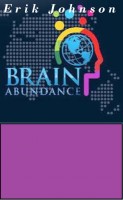 Brain Abundance: Business of the Year: Franchise Income from a One Bottle Business
by

Erik Christian
Brain Abundance took the home-based business world by storm on January 15th, 2014. Already in over 165 Countries, Brain Abundance has empowered thousands of people who have never made money online until now, and have given people a first-to-market natural supplement which helps improve sleep, focus and helps other serious mental ailments. Find out what makes Brain Abundance a Legacy Company.
Attraction Marketing for Network Marketers
by

Erik Christian
The biggest concern for network marketers is obtaining "leads". We want to get as many prospects as we can into our "sales funnel" because it's a numbers game, and the more leads you have the better. Attraction marketing brings leads to you for free. This book explains the steps in creating your online brand.
Erik Christian's tag cloud