Eunice Loecher
Biography
Eunice Loecher enjoys living in a small Wisconsin northwoods town, south of Lake Superior. Outside her window stands a thick forest and small spring fed blue lakes. Deer, bear, sand cranes, eagles and wolves abound. This setting inspired her Arbor Vale mystery series, featuring the two "Z's" Zita Stillman, amateur sleuth, and her sidekick the flamboyant Zinnia Blossom Winwood.

Writing for over twenty years, Eunice was a finalist in the prestigious Wisconsin Regional Writers Award, The Jade Ring 2003. Eunice also had stories included in three editions of the "God Allows U-Turns" series, the Christian version of the Chicken Soup for the Soul books. Then Eunice switched from non-fiction to fiction and began by writing two romantic suspense novels. She now writes cozy mystery as her true calling.
Books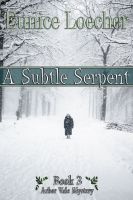 A Subtle Serpent
by

Eunice Loecher
Zita Stillman and her lifelong friend Zinnia Blossom Winwood become embroiled in yet another murder and a series of life-changing events in the small town of Arbor Vale, Wisconsin.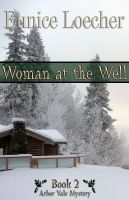 Woman at the Well
by

Eunice Loecher
Zita Stillman's New Year's Eve celebration includes fireworks-- and a new murder. When her best friend, Zinnia Blossom Winwood becomes a suspect in the investigation, Zita's normally trouble-free life develops overwhelming complications.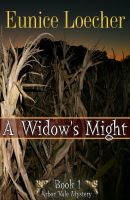 A Widow's Might
by

Eunice Loecher
Fred didn't show for the fiesta lunch special on Wednesday at the Arbor Vale Café. Why not? He'd called to say he had something to tell her. So Zita Stillman drops by his house to hear him out. Fred had been such a good friend to her late husband. But Fred lies, lifeless, by the wood pile.
Eunice Loecher's tag cloud