Dr. Evan S. Fiedler
Biography
Writing, editing and publishing started out as a hobby. After qualifying for Boston and placing in the 5k, 8k, 10k, half and full marathon age groups the intent was to focus on running/exercise. Now, the releases include published students' work (both educational and inspirational), 100 years of baseball history in 4 volumes (written with J.B. Scott), creative comics communicating a moral theme (arranged with R. Overton) and I recommend Sister Surrendered by Darla M. Grese (after working as the lead editor of this tragic biography). The fitness books take into account and build upon your existing and long term potential. Thank you for checking out the site and publications. Website: http://evanfiedler.wix.com/running-today
Where to find Dr. Evan S. Fiedler online
Books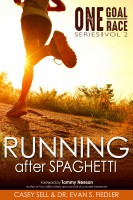 Running After Spaghetti
by

Dr. Evan S. Fiedler

&

Casey Sell
A nonfiction journey exposing the mental and physical strength to accomplish once-thought-impossible goals. Casey Sell brings recipes to the table while struggling to prepare for and run a race distance she has never been physically able to attempt. And I describe in crazy twists and turns finishing 12 miles to running 14 consecutive weeks of 100 miles/week with one goal - to finish one race.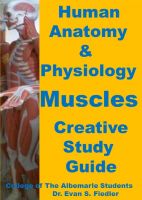 Human Anatomy & Physiology: Muscles
by

Dr. Evan S. Fiedler
This creative study guide describes the physiology of over 75 of the most common muscles in the human body in the context of stories written by students. In addition, there is a list at the end of each story describing the origin (from) and insertion (to) of the muscles with links to images.
Dr. Evan S. Fiedler's tag cloud