Michelle Young
Biography
I am Michelle. I reached a breaking point recently, and decided it was time to be honest and truthful with who I am. I am transgender, and recently began my Journey January 1st of 2018. I have plans for future novels and will continue to publish my work under my preferred name. I have three simple quotes I live by

"I don't hate anyone, I don't have that kind of time." - Bob Ross
"It's not a matter of time, It's a matter of Timing." - Motion City Soundtrack
"Spread Love like Violence." - Angels and Airwaves

Hopefully you enjoy what I have to share with the world and continue to follow my work as an author.
Books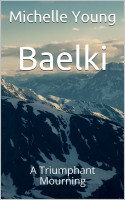 Baelki: A Triumphant Mourning
by

Michelle Young
Mankind and Elves are at war one with another over the use of magic upon the landscape. Eleven thousand years later and the leadership of the clans on earth are to a breaking point and want to finish the war that their ancestors had started.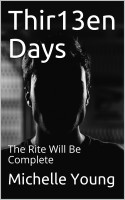 Thir13en Days
by

Michelle Young
Benjamin Fritz, a known and well produced YouTuber finds himself caught in the spirals of a cult that seem to follow him like ghosts wherever he goes. How far down the path will Ben have to go to escape from the mad trail he has found himself on?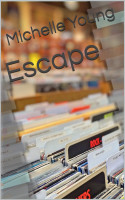 Escape
by

Michelle Young
Price:
$4.99 USD.
Words: 51,130.
Language: English.
Published: January 31, 2016
. Categories:
Fiction
»
Romance
»
General
Can Young Kristina figure out a way to escape her home town and follow her heart into her artistic career? Or will she fall in love and find out what the real meaning of life is all about?
Michelle Young's tag cloud