Fidelis Chinagorom
Biography
Fidelis Chinagorom Ndubuaku is the second son and seventh child of late Amos Ndubuaku, he hails from Amapu Ntigha in Isiala Ngwa North LGA of Abia State, Nigeria.
Fidel as popularly called by friends is a leader, an entrepreneur, motivational speaker/writer, a children minister, an advocate of love and peace.
He is an undergraduate of Human Anatomy in the University Of Port Harcourt, Nigeria.
Fidelis is the CEO of Cfidel Resources Worldwide, an establishment aimed at affecting and reaching out to lives who may not necessarily reach out to him in returns (selfless service)
He is also the author of Aim For The Pinnacle, The Art of Relationship and many other unpublished works.
Books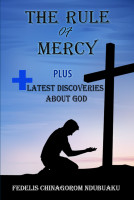 Rule of Mercy - Plus Latest Discoveries About God
by

Fidelis Chinagorom
MERCY (according to dictionary denotative meaning) is the forbearance or forgiveness shown towards an enemy or a person in one's power. It is motivated by compassion or pity. There is a practice in government known as rule of law, coined from a Greek word, nomocracy which means "power of law". It means the influence and authority of law within a society especially as a constraint upon behavior..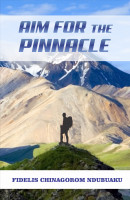 Aim for the Pinnacle
by

Fidelis Chinagorom
The height of a man, the level of his greatness, and the end point of his destination, all depend on his decisions and determinations to attain such heights. Lots of good people do not just avoid some tasks but equally get stuck along the way, only because of the fear of risks. When a man becomes so afraid of risking to have, he ends up having nothing. There has never been any journey.....
Fidelis Chinagorom's tag cloud