Fredrick Cooper
Biography
Fredrick Cooper is an award-winning author, environmental engineer, a native of the Pacific Northwest and a member of the Shoalwater Bay Indian Tribe. In addition to being a writer, he spends his spare time on his boat cruising in Alaska and British Columbia or in his workshop where he expresses his creativity through traditional Native American woodcarving. He is a member of the Pacific Northwest Writers Association and Oregon Authors and currently working on a second sequel to his Earl Armstrong series. His debut novel, Riders of the Tides, was recognized with: a 2013 IPPY award for Best Regional Fiction: West-Pacific Region; a 2014 Beverly Hills Book Award finalist in the new fiction category; and Honorable Mention in the 2014 Hollywood Book Awards General Fiction category.
Books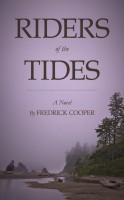 Riders of the Tides
by

Fredrick Cooper
Price:
$3.99 USD.
Words: 112,760.
Language: English.
Published: September 16, 2015
. Categories:
Fiction
»
Historical
»
General
Riders of the Tides is one lively and exciting adventure after another in two time periods – the 1850's and present day. It is a wonderful tale blending historical events of the Oregon Territory, compassion for the plight of Native Americans during the time of Manifest Destiny, and a family saga.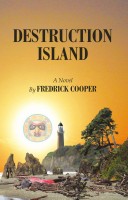 Destruction Island
by

Fredrick Cooper
Destruction Island, a remote island with an abandoned lighthouse off the coast of Washington, has a tragic history and held a secret for over 200 years until discovered in the logs of the first lighthouse keeper. Earl Armstrong, a descendent of the keeper, in the face of danger and murder, attempts to unravel the mystery and search for a priceless Native American sun mask.
Fredrick Cooper's tag cloud