Margaret Christopher
Biography
Margaret Christopher lives in the Charente Department of France with Nina, her dog and five cats. Her major interests are gardening, observing the local scene and of course writing, the latter conveniently taking up much of the time which she should be devoting to housework!
Books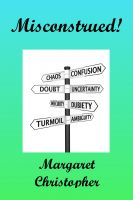 Misconstrued!
by

Margaret Christopher
Alone in her house at night, a woman sees her back door latch start to move. Who or what is out there? Another has found evidence of a tragedy. What really happened? A chance visit while on holiday in France sets in motion a chain of events which will affect three generations of one family. In every one of the first eight short stories reality is not what it appears to be on the surface.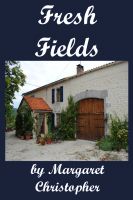 Fresh Fields
by

Margaret Christopher
Settling in after the flurry of activity involved in our move to France we started to take stock of our local community discovering almost immediately that there were two distinct groups in the area, the French and the British. We were to be surprised how much amusement this engendered, particularly with regard to the curious behaviour of some of our compatriots.
Margaret Christopher's tag cloud