F.T. McKinstry
Biography
F.T. McKinstry is the author of the fantasy series The Fylking and The Chronicles of Ealiron, many short stories in various fantasy/sci fi magazines, and a story collection called Wizards, Woods and Gods. She is inspired by Northern European legend and mythology, fairy tales, music, nature, mythical creatures, medieval warfare and shamanism. When she's not writing or reading, she's hanging out with her cats and fishes, oil painting, tinkering in gardens or shoveling snow.
Where to find F.T. McKinstry online
Series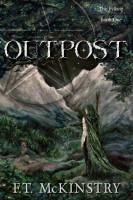 The Fylking
by

F.T. McKinstry
High fantasy woven with Norse mythology, swords and sorcery, this series tells the exploits of the Fylking, an immortal race of warriors akin to the Otherworld. Lovers of strife, song and steel, their empires span the heavens. To them, war is an art with high stakes, as their ancient, dark and malevolent enemies think nothing of destroying a world to gain even a small advantage. Eons of working the fabric of time and space at interdimensional frequencies have made them gods among mortals -- warriors, royals, seers, lovers, warlocks and mercenaries -- generations upon generations coexisting in uneasy peace with the Gods of War.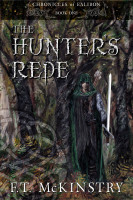 Chronicles of Ealiron
by

F.T. McKinstry
In the world of Ealiron, an ancient hierarchy of wizards wields balance through a complex magical system of correspondences between trees, birds, color, sound, geometric patterns and energies deep in the earth. Votaries of the old powers work the forces of nature inherent in the cycles of life, death and transformation. These stories delve into the Otherworld through interactions between mortals and immortals. Wizards, warriors, gods and fools embark on swords-and-sorcery adventures into the darkest and most sublime aspects of the human heart.
Books
F.T. McKinstry's tag cloud