Joe Follansbee
Biography
Joe Follansbee has worked with the written word professionally for 26 years. He started in 1986 as the education reporter the daily newspaper in Ashland, Ore. After a short stint at a California newspaper, he began an eight-year career in public radio, including work at Minnesota Public Radio. Joe left MPR in 1996 to write online stories for Seattle-based Progressive Networks' (now RealNetworks) online media directory and work with RealNetworks' customers. He started free-lancing for local and national newspapers and magazines in 2003, and he has won numerous journalism awards during his career. He has published three books on online audio and video technology. Shipbuilders, Sea Captains and Fishermen: The Story of the Schooner Wawona was his first book on local history. Since then, he has published Bet: Stowaway Daughter, a novel based on his Wawona research. He has also published two guidebooks, The Fyddeye Guide to America's Maritime History, and The Fyddeye Guide to America's Lighthouses. He lives in Seattle with his wife, two children, and four chickens.
Where to find Joe Follansbee online
Books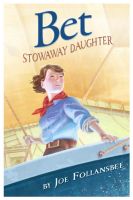 Bet: Stowaway Daughter
by

Joe Follansbee
In the historical novel Bet: Stowaway Daughter, 13-year-old Lisbet "Bet" Lindstrom stows away aboard a tall ship in 1933 Seattle to save her father from prison. She has amazing adventures in Alaska, saves sailors from certain death, and faces the man who threatens everything she loves.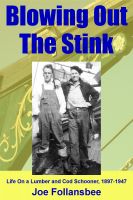 Blowing Out The Stink: Life on a Lumber and Cod Schooner, 1897-1947
by

Joe Follansbee
(5.00)
Blowing Out the Stink—a fisherman's phrase for doing laundry at sea—tells the story of the lumber and cod schooner Wawona and the quirky adventures of her captains and crews in the North Pacific.
Joe Follansbee's tag cloud