MM Watson
Biography
The author MM Watson was born, educated and lived in Africa for many years, before returning to the land of his forefathers in England. He has worked a variety of jobs, particularly, but not limited to Information Technology and Security Installations. He has at least 15 years IT experience and currently works full time as a programmer & DBA. As a hobby he creates video games for distribution on Xbox Live Indie Games.
Books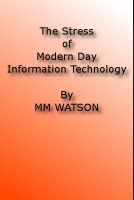 The Stress of Modern Day Information Technology
by

MM Watson
"The Stress of Modern Day Information Technology" is a fictional, somewhat humorous book about a programmer's day to day life and having to deal with the stresses your average IT propeller head faces. Whilst the stories are based on fact, there has been a certain amount of embellishment to add the additional entertainment factor.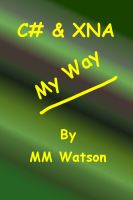 C# & XNA My Way
by

MM Watson
A collection of useful C# & XNA code including Scrolling Credits, Ticker Tape, Xbox360 Error Handling/Reporting & Global High Score Component.
MM Watson's tag cloud