Gareth Jones
Biography
Gareth Jones has been teaching combinations of History, Drama and Archaeology in the South East of England for over thirty years. Very early on he realised the inestimable value of travelling for children and so he has led trips all over the world to places as far-flung as Borneo, Peru and Alaska, as well as to a range of British and European destinations. As a result he has spent the equivalent of two and a half school years on trips and expeditions and accumulated the exciting and \ or amusing tales contained in this book. He thinks that this entitles him to retire early…..
Books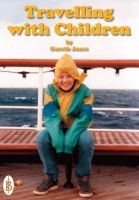 Travelling with Children
This fascinating collection of tales, some humorous, many exciting and all entertaining, have resulted from thirty two years of taking children on trips to places as far apart as Alaska, Peru and Borneo to experience things as diverse as watching the launch of a space shuttle to being breathed on by a hump backed whale.
Gareth Jones's tag cloud