Garry Jacobs
Publisher info
Garry Jacobs is an American consultant on business management and economic development. He is partner in Mira International (www.mirainternational.com), a consulting firm based in Napa, California, which provides management consulting and training services to small, medium and large corporations in a wide range of industries in the USA, Europe and Asia. He is also Vice President of The Mother's Service Society, a social science research institute based in Pondicherry, India (www.mssresearch.org). Jacobs was elected a Fellow of the World Academy of Art & Science in 1995 and has been a member of the Board of Trustees since 2005. He is co-author of two management books as well as numerous articles and reports on economic and social development.
Where to find Garry Jacobs online
Books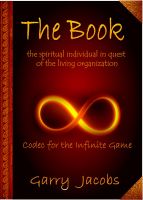 The Book: the spiritual individual in quest of the living organization - Codec for the Infinite Game
by

Garry Jacobs
About the novel – A spiritual thriller, a journey to self-discovery, an adventure of consciousness, a revelation of occult truths, and a practical guide for highest accomplishment.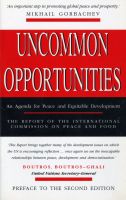 Uncommon Opportunities - An Agenda for Peace and Equitable Development
by

Garry Jacobs
This report puts forward ideas for a global cooperative security system supported by a standing world army; strategies for full employment in both the industrial and developing countries; an agricultural revolution to eliminate hunger, reduce inequality and promote jobs and economic growth. The emphasis of this report is as relevant today as it was in 1994.
Garry Jacobs' tag cloud