Gary Crawford
Biography
Gary Crawford is a retired educator and author of the popular Sam 'Mac' McCloud, private investigator novels. A former sports writer, Crawford was awarded a fellowship to the University of Maryland Journalism Department. A native Californian, Crawford and his wife, Debbie, live on a ranch between the rural towns of Newman and Gustine, in the Central Valley of California. The historical western, Trepidation Trail, about an 1865 wagon train on the Oregon/California trail is his first novel in this genre, one of his favorites. You may contact Gary at: www.swedecrawford.com.
Where to buy in print
Books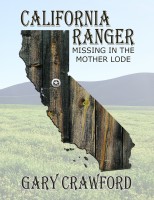 California Ranger, Missing In The Mother Lode
by

Gary Crawford
Citizens of California were disappearing in the gold fields of the Mother Lode. Governor Thaddeus Brown decided it was time to take action when his daughter Darla's fiancé hadn't been heard from after he had left to seek his fortune in the rugged Sierras, and another marshal had been gunned down in Nevada City. It was time to resurrect the California Rangers. Seth Gentry was the man for the job..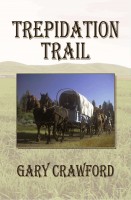 Trepidation Trail
by

Gary Crawford
When Clay Anderson signed on as a scout for Asa Clark's wagon train, it was partly because Asa was his father's friend, and partly to be near Asa's beautiful daughter, Lucetta. Now, he was fast learning why the Oregon Trail was also known as the trepidation trail. "Rustlers, horse thieves, war parties, and just plain no-good scoundrels, Trepidation Trail is a western designed to entertain the avi
Gary Crawford's tag cloud