Gary Link
Biography
Gary Link is the author of the "Pittsburgh Historical Mystery Series." This is a series of crime/mystery novels set in Pittsburgh in the 1840's, and having as its main character the fictional Pittsburgh City Constable, John Parker. The story for each novel is framed around an actual historical event, and each novel contains much real Pittsburgh history. The first novel, The Burnt District, tells the story of Pittsburgh's Great Fire of April 10, 1845, and also highlights the Pennsylvania Canal. The second novel is titled The Spectrum, A Novel. It highlights Pittsburgh's leading role in the US – Mexican War of 1846. The third novel is titled The Throughway. It explores the Underground Railroad in Pittsburgh and Western Pennsylvania.
A Teacher's Guide to all three novels can be obtained for free by emailing Gary at thethroughway@live.com
Books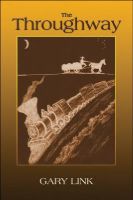 The Throughway
by

Gary Link
In the third installment of the "Pittsburgh Historical Mystery Series," Pittsburgh Constable John Parker must confront the dilemma of duty vs. conscience when he is ordered to pursue and take into custody a group of runaway slaves who are being moved through 1848 Pittsburgh via the Underground Railroad.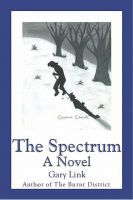 The Spectrum, A Novel
by

Gary Link
In the second installment of the Pittsburgh Historical Mystery Series, City Constable John Parker is again at odds with his boss, this time over who is murdering recent immigrants into 1846 Pittsburgh. With one thousand Mexican War soldiers filling the city and gangs of thugs roaming the streets at night, there is no shortage of suspects.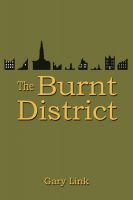 The Burnt District
by

Gary Link
April 10, 1845: A monstrous fire rips through the city of Pittsburgh. The body of a young girl is found in the rubble. Alone in his belief that her death was not an accident, Constable John Parker sets out to find her killer. His search takes him throughout the city and its hinterland, but all answers lead him back to The Burnt District.
Gary Link's tag cloud