Imogean Russ
Biography
Imogean Russ, has completed, and received certificates, in on-line courses, in a variety of subjects. Some of these courses are, but not limited to: The Beginning Guide To Getting Published, Writing Essentials, Grammar refresher, Creating Web Pages, Advance Web Pages, Marketing Your Business On The Internet, Beginning Writer Workshop, and Introduction to CSS3 and HTML5. She is currently as of October 2014, enrolled in two additional classes, Publish and Sell Your E-Books, and Keys to Effective Editing. She is retired, married and a mother of seven. She loves to read the Bible, do Photography, go on Cruises, and enjoy life in general.
Smashwords Interview
Books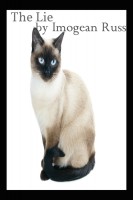 The Lie
by

Imogean Russ
The Lie by Imogean Russ is about an eleven year old girl who is molested, around the same time a murder is committed in Tuscaloosa county. Her inability to deal with her father's death, with the love she has for a friend, prompts her to tell a lie. This lie turns her world upside down and inadvertently causes the untimely death of two individuals.
Imogean Russ' tag cloud