Gerry Skoyles
Biography
I'm a former globetrotter, still living life on the edge. Travelling days started in the 60's with an overland journey to India in a beaten-up camper-van. One of the last passenger ships plying between Southampton and Australia took me to a new life down under in the 70's. My first novel, Pursuit to Paradise, set in Thailand, appeared in 2010 when writing as Mark Damaroyd. A novella, inspired by visits to Polynesia, Dicing with Diamonds, followed. After several turbulent years in South East Asia, a memoir, The Great Lottery Pay-off, was published in 2014. My new novel, A Touch of Tropical Luck, is nearing completion.
Where to find Gerry Skoyles online
Books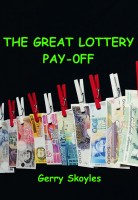 The Great Lottery Pay-off
by

Gerry Skoyles
When a Buddhist monk becomes a millionaire after winning the Thai government lottery, life is never the same again for a seven times divorced British pensioner. Gerry Skoyles doesn't benefit financially, but has to negotiate immense obstacles subsequently created by an abbot in saffron robes. Unscheduled, often weird events provide an opportunity to explore exotic locations off beaten tracks.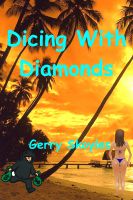 Dicing With Diamonds
by

Gerry Skoyles
Jed Namara quits a top job to hunt hidden diamonds in Polynesia and discovers pursuing Kami, a local girl, promises even more sparkle.
Gerry Skoyles' tag cloud