George Anderson
Biography
I was born and raised and still live in southern New Jersey. I've written several poems and short stories over the years, some of which were published in online magazines. I've worked a variety of jobs to support myself while I wrote in my spare time. And aside from writing, I enjoy such things as spending time with family, browsing through yard sales, thrift stores and flea markets (I love anything old), classic movies and karaoke singing.
Books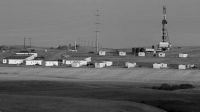 Man Camp
by

George Anderson
Four short stories about family love, discovery, revenge. A working class father tries to maintain a connection with his family over a very long distance. An unlikely explorer on Mars stumbles upon what may be the greatest discovery in history. A widowed mother gets an unusual second chance at love via a time machine. An angry man seeks revenge on a system which wronged him.
Down Eternity Road
by

George Anderson
Six poems of temporary stops down the road of life.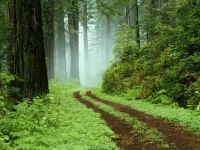 The Pedestrian and Other Poems
by

George Anderson
(5.00)
A collection of poems on various themes relating to today's times, such as individuality, nonconformity to societal norms, pursuing a dream, family relations, and others.
George Anderson's tag cloud