Rekaya Gibson
Biography
Rekaya Gibson is an Author, Food Writer, and Researcher living in Virginia. Her fiction titles include Mama Don't Like Ugly, The Food Temptress, The Food Enchantress as well as her children's books, Are There French Fries in Heaven? and My Mama's Sweet Potato Pie/El Pay de Camote di mi Mama. She writes cookbook reviews for Cuisine Noir Magazine, articles for The Food Temptress blog, and restaurant reviews for the All Occasions Eater blog. In her spare time, she photographs nature scenes, delicious foods, and interesting people. Become a fan of Author Rekaya Gibson on Facebook or follow her on Twitter.
Books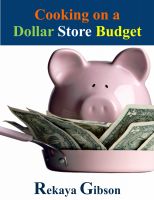 Cooking On a Dollar Store Budget
by

Rekaya Gibson
This cookbook offers 52 recipes created with bargain items found at most dollar stores. Tips and variations come with each dish, so you can experiment in the kitchen. Make something new for dinner tonight like Eggs and Bacon Spinach Salad, Lobster Sliders, or Potato and Cheddar Cheese Pierogies. Cooking on a Dollar Store Budget has something for single people and for entire families alike.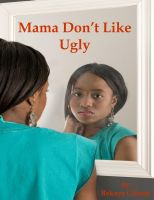 Mama Don't Like Ugly
by

Rekaya Gibson
Mama Don't Like Ugly takes readers on a journey of Dana Calhoun's life growing up in Louisiana. Her mama finds her dark skin repulsive, so she abuses and neglects her. Also, she constantly compares Dana to her light-skinned sister. Regardless of Dana's unconditional love for her mama, she still encounters a cycle of torment. Will mama finally realize that Dana is a beautiful person in spi
Rekaya Gibson's tag cloud