Giovanna Lagana
Biography
Giovanna Lagana is an award-winning freelance author. Some of her short stories and poems have been featured in magazines like Tales of the Talisman, Short-Story.Me, Static Movement, and Fear and Trembling Magazine, etc. To learn more about Giovanna and her writing, please check her website at: www.giovannalagana.com
Where to find Giovanna Lagana online
Books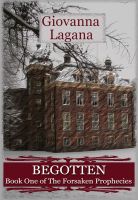 Begotten: Book 1 of The Forsaken Prophecies
by

Giovanna Lagana
Begotten (A Paranormal Romance) Book 1 in The Forsaken Prophecies Series Evil is watching and waiting…only love can save them when it strikes… In the blink of an eye Megan Johnson's perfect life turns into a nightmare. Her beloved husband mysteriously dies in a car crash and her fourteen-year-old son, Tristan, runs away with a diabolical cult leader named Vincent Hellion...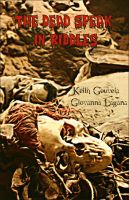 The Dead Speak in Riddles
by

Giovanna Lagana
Deep in the dark, cryptic catacombs of the Capuchin monastery evil stirs. Among the two thousand mummified corpses lies a buried secret. One about to be discovered by an ex-monk named Gontier Tremblay. Gontier turned his back on the Church years ago; now he's about to be kicked out of house and home. And just when things couldn't get any worse, he begins to hear voices in his head...
Giovanna Lagana's tag cloud