G.L. Anderson
Biography
For lovers of stories about adventure, magic, dragons, mystery, romance, battles, castles, riddles and challenges, and for those who are in search of a soft, nourished reading, full of positive messages and learning, I present to you the series of books: Dave Collyn. This series is aimed at all audiences, stories that will be enjoyed by children, youth and adults, who through after reading, will feel and live each narrated scene, to the point of transporting themselves to new magical worlds, where together with the adventurers that soon you will discover, help maintain the balance of the seal of the three prisms and rid the universe of the dark forces of the Coque.
Where to find G.L. Anderson online
Series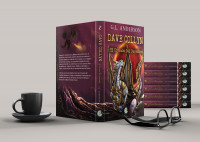 Dave Collyn (Español)
by

G.L. Anderson
La Serie Dave Collyn está conformada por siete libros (Libro 1: Dave Collyn y La Biblioteca de los Elfos, Libro 2: Dave Collyn y El Corazón del Guardián y cinco libros más que vendrán muy pronto). Este conjunto de obras abarca muchas escenas fantásticas, viajes a través de portales mágicos hacia mundos diferentes ... Sorpresas y visitas inesperadas, espadas mágicas, amigos extraños, dragones misteriosos, minotauros temibles, castillos encantados, bibliotecas mágicas y todo aquello que una mente fantasiosa pudiese imaginar… Si eres amante de la magia, fantasía, elfos, troles y mucho mas, los invito a disfrutar de estas grandiosas obras. Obras que serán disfrutadas por niños, jóvenes y adultos. No existe la edad para vivir esta aventura.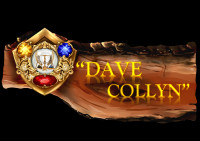 Dave Collyn
by

G.L. Anderson
The Dave Collyn series is composed of seven books, of which 2 (book 1: Dave Collyn and the Elf Library and Book 2: Dave Collyn and the Heart of the Guardian) are in the literary market. This set of works encompasses of many fantastical scenes, trips through magical portals to different worlds ... Surprises and unexpected visits, magic swords, strange friends, mysterious dragons, fearsome minotaurs, enchanted castles, magical libraries and much more than an adventurous mind can get to imagine. I'm inviting you to join me on this trip, where you can meet the fearsome Harikos and Cifuros, the mysterious Leterlis, the evil Coque, and his sword, you will know how the Ocripsol Rocks will help our adventurers, and how the immense dragons will be able to travel through the magical portals of the three prisms, rooms that maintain the balance between good and evil.
Books
G.L. Anderson's tag cloud