David Greason Walker
Biography
David Greason Walker was born, educated and raised in Bournemouth in a talented, artistic and slightly eccentric family. After spending some time in the hotel business, he pursued a varied and diverse career in trading companies worldwide; before moving on to develop small independent businesses back in the UK. After several years in London he moved to West Wales where he retained a keen involvement in small businesses whilst developing his interest in writing.

David and his wife now lives in Powys, where they enjoy entertaining friends and family, walking in the Cambrian mountains and holding archery competitions in the summer, together with their three children and eight grandchildren. His principal hobbies are travelling and writing, especially short stories and poetry.
Books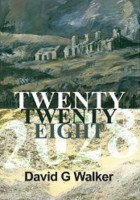 Twenty Twenty Eight
by

David Greason Walker
Twenty Twenty Eight is a sharp piece of political speculation. Set in the near future where oil resources are entirely depleted a totalitarian state is in near collapse, forced into surrender by subversive gangs taking over the cities.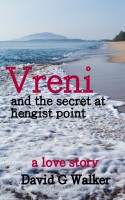 Vreni and The Secret at Hengist Point
by

David Greason Walker
In this romantic adventure story David Greason Walker applauds youth, life, love, adventure and the wide landscapes that are far beyond the restrictions of a cosy fireside. The story explores the twilight world between youth and adulthood, with its mixture of idealism, love, realism and sheer caprice.
David Greason Walker's tag cloud