EJ Knapp
Biography
EJ Knapp was born during a thunderstorm in Detroit, Michigan, several years before the Motor City discovered fins. Raised in a working-class, blue-collar neighborhood, he morphed into the stereotypical hoodlum a teenager growing up on the west side of Detroit was expected to be. Dropping out of high school at sixteen, he hit the road in his '60 Chevy and has, in one way or another, been rolling down that road ever since.
Where to find EJ Knapp online
Books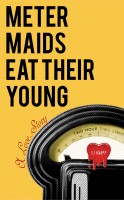 Meter Maids Eat Their Young
by

EJ Knapp
Parking meters, the bane of every driver's existence, could prove fatal for Teller, an award-winning investigative journalist.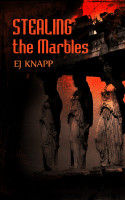 Stealing The Marbles
by

EJ Knapp
At the turn of the 19th century Lord Elgin stole pieces of the Parthenon and shipped them to England. At the turn of the 21st century Danny Samsel is going to steal them back.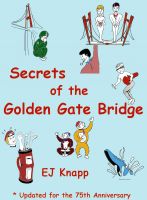 Secrets of the Golden Gate Bridge
by

EJ Knapp
(4.75)
Newly Updated for the 75th Anniversary of the Golden Gate Bridge! From the gigantic shell mounds built by the earliest inhabitants of the San Francisco Bay area to the building of the 'bridge that couldn't be built' and the SEVENTY-FIVE years following its completion, Secrets of the Golden Gate Bridge is a humorous history lesson of one of the greatest wonders of the modern world.
EJ Knapp's tag cloud