Graham O'Neill
Biography
Graham generally sees the funny side of life, which is just as well as he spent 35 years working for the telephone company. He started scuba diving with the British Subaqua Club at the age of 16, rode horses through his 20's, became an obsessive windsurfer in his 30's and had a go at free-diving in his 40's. While all of this was going on he rode a bike to keep fit and get to the pub. In later life, in an effort to stave off dementia he has taken up singing and dancing. You may see short stories about these pursuits, but don't expect to read about any degree of prowess as the experiences he can still remember generally relate to (in order) getting bent, crashing a horse (yes, crashing, not just falling off), Windsurfing stupidly in a storm 10, wreck diving without an aqualung, time-trialling with a hangover, singing out of tune and falling on his arse (dancing).
Where to find Graham O'Neill online
Books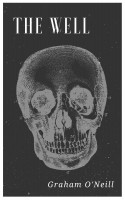 The Well
by

Graham O'Neill
Halloween has been and gone, and as usual it has unsettled me more than somewhat. Although the events that I am about to relate happened forty years ago, the horror of them haunts me to this day. I've kept some of this to myself for all these years; maybe sharing it now will enable me to find some closure.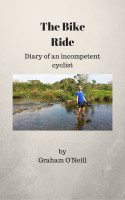 The Bike Ride
by

Graham O'Neill
The Bike Ride is a humorous account of a three day cycle ride across the south of England which due to negligible planning, an abysmal lack of preparation and poor eyesight was considerably more taxing than it needed to be. With a mistake waiting to be made around every tortuous bend and a near beating on the way, this essay can best be described as the diary of an incompetent cyclist.
Graham O'Neill's tag cloud