Greg W. Peterson
Biography
Greg Peterson is a prior naval aviator, commercial airline pilot, and air traffic control specialist. He holds nearly every fixed wing flight certificate available and is a certified ground and instrument instructor. He has a Bachelor of Science degree in Engineering Technology from St. Cloud State University in Minnesota.

Although Mr. Peterson has been published in a number of professional magazines. "Newgate's Knocker" is his first full-length novel.The story is fictional, however you may find it interesting that the historical background of the main character, Mac Macintyre is based on Mr. Peterson's real life, and most of the aviation sequences are also taken from his flying experiences.
Books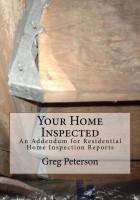 Your Home Inspected - An Addendum for Residential Home Inspection Reports
by

Greg W. Peterson
Home buyers will discover this short guide to be an excellent primer for learning the key elements of a typical residential home inspection, how to evaluate major systems and components, typical life expectancy, common concerns, and what conditions might be considered minor or major. Suitable as a supplement to professional home inspection reports.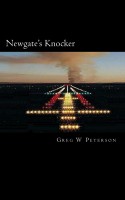 Newgate's Knocker -an aviation thriller
by

Greg W. Peterson
Senior FBI agent Bob Capone's hand-picked team of experts work feverishly through the night to connect a curious electronic box, the Bennetti crime family, and Empire captain Mike Nicholson. As the sun sneaks the first light into the nation's capitol, Capone's worst fears seem all too real. Only a miracle can prevent the crazed airline captain from fulfilling his diabolic quest.
Greg W. Peterson's tag cloud