Gina Sevani
Biography
Gina Sevani was born and raised in beautiful South Carolina lives with her adventurous husband, awesome daughter, and two dogs. She learned quickly that she had mad love for reading romance, paranormal, and everything in between. One night, as she was trying to sleep these fictional characters came to her mind and wouldn't give up.

Day after day she was running dialogue in her head. Doing laundry, helping with home-work, and trying to hold conversations at the dinner table those characters would not shut up. All the while time passed and she kept telling herself no way she could actually become an author, write an entire novel front to back. But, late one night, she had enough. Something had to give so to ease her mind and get those crazy characters to hush she sat down in front of the computer and typed every word and thought. Before she knew it, she had written ten thousand words, gained the courage she needed to fin-ish her debut novel, and began this amazing journey.

She loves writing and being a part of the "author world" as she likes to call it. Her main goal when it comes to writing is to make you feel something – anything. Rather it's laughter, tears, madness, or to make you fall in love with the hero/heroine. At the end of the day, end of the novel, if you have felt some type of emotion, then she feels her job is done. Until the next story of course.
Books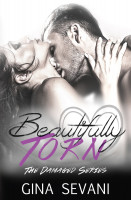 Beautifully Torn
by

Gina Sevani
Sean Mikaelson, drummer of Sweet Misery, didn't always have an easy life. He was headed down the wrong path, but it all changed when the troubled teen met his best friend, Damon Black. Throughout the years, music became his escape. Liberation came with a price, that of a promise… one that would test him in ways he never thought possible. One moment, he had the entire world at his fingertips.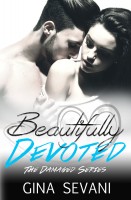 Beautifully Devoted
by

Gina Sevani
One look One smile One touch That was all it took for bad boy Damon Black. He was addicted to the sassy Ariel Montgomery. There was no going back. He wanted to be the one to take all of her pain, all of her suffering away. Damon had vowed to protect her, always. His heart, body, and soul belonged to her. He was hers to cherish or hers to ruin.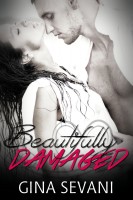 Beautifully Damaged
by

Gina Sevani
Beautiful and Dangerous Damon Black isn't what Ariel Montgomery expects, not at all. Living with the all-consuming darkness of her tragic past, she's always kept everyone and everything at a distance. And love? Impossible! Not if she wanted her past to stay in the past or her dark secrets to remain secrets.
Gina Sevani's tag cloud