Gustavo Zaragosa
Biography
I was born in South Korea 54 years ago, five years after the war ended. I am of mixed heritage. I grew up in many countries and went to many schools. I have lived in most of the worlds I write about in my first novel, Mad Restaurant and Inter-reality Stories. I now live in the Netherlands. I play bass and guitar, make fine jewelry, carve wood, draw and paint, perform with puppets, do street theater, juggle and write poetry, plays, non-fiction and fiction. I am 25% through my second novel Maya Babe.
Books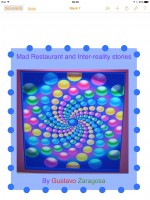 Mad Restaurant and Inter-reality Stories
by

Gustavo Zaragosa
i escaped from being a sex-slave to sheila. jumping dimensions and eating in the most horrible restaurants for my jump calories, i ran for my life. finally i made a deal with satan to deliver sheila to him in exchange for not being killed. now i had to battle the most powerful creature in the multiverse with slim hope of success.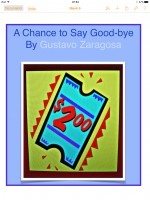 A Chance to Say Good-bye
by

Gustavo Zaragosa
fal had won lotto galaxia and his prize was "anything you want". all the multitude of alien creatures across the galactic empire waited to hear what he wanted. all the past winners had chosen fame, power or wealth but fal was not interested in any of these things. he wanted only one thing, a chance...
Gustavo Zaragosa's tag cloud