Shamus LePour
Biography
I am a PhD physchologist who has been a practicioner, teacher, university administrator and rancher. During my college years I was fortunate to develop a relationship with Leon Festinger and his wife Mary. His research and resulting theory of Cognitive Dissonance greatly changed the way that I viewed happiness and the lack thereof in my fellow humans. Throughout my life I have made a practice of studying and identifying the people, places and things in my life that have brought about happiness or difficulties.

I live in the Great Mojave Desert.
Books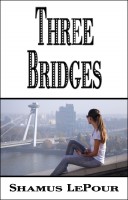 Three Bridges
by

Shamus LePour
An overview of attitudes and preferences to sexual practices, and an analysis and guide to recognizing dominant relationships and suggestions about analyzing and eliminating ancillary relations through "burning bridges."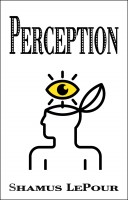 Perception
by

Shamus LePour
PERCEPTION is a self-improvement book that suggests techniques and methods for identifying and eliminating sources of dissonance in our lives.
Shamus LePour's tag cloud