Jerry Hall
Biography
Jerry Hall is an Oklahoma native, now residing in Tulsa. His dream in life was to be on the stage; either as an actor, singer, or comedian. Missing out many opportunities, Jerry decided to devote his efforts towards his degree studies in Hospitality, Travel, and Tourism Management. The only thing that allows him to maintain his sanity, is Disney vacations and laughter.
Smashwords Interview
Books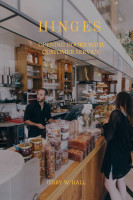 Hinges
by

Jerry Hall
When we grasp the importance of Customer Service in our business, we will open the doors to success. This manual was written in simple English with easy to follow instructions of how to create a truly Wonderful Customer Service Experience.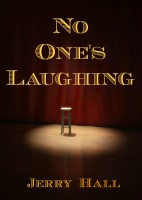 No One's Laughing
by

Jerry Hall
Jay Bellamy was finding success as a stand up comedian; however, his personal issues had started reflecting in his humor, and his jokes, although sometimes hilarious, were becoming quite offensive. As he deals with his frustration and emotions, he begins evaluating his life and discovering what brings him personal laughter. In his journey he realizes that, yes...there is hope for assholes.
Jerry Hall's tag cloud