D.G. Marshall
Publisher info
Dave Marshall recently retired after a long career in education. He divides his time between Calgary, Alberta; Rutherglen, Ontario and various warm places in the winter. He has lived in four provinces, the NWT and St. Lucia in the Caribbean. He has been married to Sheila for 46 years and they have two sons and four grandchildren. He is an avid golfer, blues musician, motorcyclist and hiker.
You can contact him through Talon Lake Press
talonlakepress@gmail.com
Books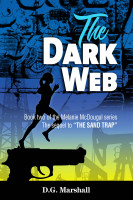 The Dark Web
by

D.G. Marshall
Price: Free!
Words: 132,880.
Language: English.
Published: August 23, 2017
. Categories:
Fiction
»
Adventure
»
General
In the sequel to THE SAND TRAP, Melanie McDougal travels to Belize to build a new golf course and to neighbouring Guatemala to assist in the recovery of a kidnapped 15 year old Canadian girl. The recovery assignment turns into a mission to disrupt an international drug and pornography ring operating from a girls private school near the Tikal Mayan ruins.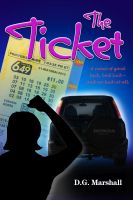 The Ticket
by

D.G. Marshall
(5.00 from 1 review)
Flora assumed that her retirement life has been well planned, predictable and safe. A decision by her husband, a stolen lottery ticket, and the intervention of a homeless man and an East Indian lottery ticket seller would change these plans. From Toronto to North Bay, Flora and her new friends chase two ticket thieves with a complicated life of their own.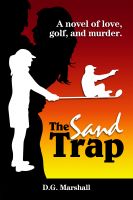 The Sand Trap
by

D.G. Marshall
(5.00 from 2 reviews)
Melanie McDougal's special abilities helped her upset the U.S. collegiate golf world until tragedy forced her to leave the game and disappear for over 30 years. Gord Salmey retired from both his day job and his role as a special agent for the Canadian Government to try and make golf's Champion Tour. Together they face their histories, their love and a drug business intent on killing them both.
D.G. Marshall's tag cloud