Big Mike
Biography
Big Mike, with the permission and help of his father, is a ten year old writing stories to deal with a problem: he needs an Alienware gaming computer so he can play his favorite game, World War Two Online, and his father was NOT going to buy him one... but his father WILL let him earn one.
Where to find Big Mike online
Books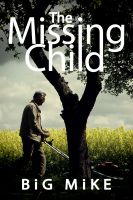 The Missing Child
by

Big Mike
This is the inaugural short story of the ten year-old author who goes by the name "Big Mike." He's on a quest to earn enough money to buy his own gaming computer. This story may or may not be based on real people and/or real events. The release of this story is authorized by Big Mike's father, who refuses to fork out that much money, but is perfectly happy to let Big Mike try to earn it.
Big Mike's tag cloud