Harold Brannan
Biography
Harold Brannan is a retired radiologist living in San Antonio, Texas. He grew up on the storied Llano Estacado of the Texas Panhandle and the canyon lands along its eastern escarpment, an area formerly known as the center of the Comancheria. As a boy living in the cowboy culture of the West, he learned first hand of the nature of virgin prairie, playa lakes and arid plains of the Panhandle of Texas. Early in life he became enthralled by the nomads that occupied these lands before him and has spent sixty years tracing the history, artifacts and lore of these people.
Books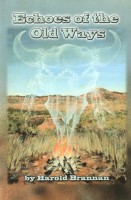 Echoes of the Old Ways
by

Harold Brannan
At the end of the Red River War, tribes of native people on the Southern Plains were now restricted to government-controlled reservations in Oklahoma Territory. Frontier settlers began to move into and claim the land as their own. Old customs die hard, however, and echoes of the old ways reverberated across the land.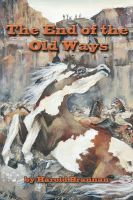 The End of the Old Ways
by

Harold Brannan
Follow a young Texan, Thomas Sutton, during the violent struggle between very different cultures on the nineteenth-century American frontier. He enters the heart of enemy territory and experiences friendship, respect, loyalty and even love amidst the Comanches.
Harold Brannan's tag cloud