Harold Dennis King
Biography
Born in Dallas, Texas with a degree in business and a major in accounting. Began writing at a later stage in life when I should have been thinking about retiring. In sales for the past...years was becoming boring eating alone several days of the week being away from the office. I was always reading someone's work when I had an idea for a novel. Deciding I would try my hand at a novel I found it fun and entertaining. Most of my writing has been sitting at a table around lunch time working in long hand. The background noise never bothers me, so I continued the experience until I had a 330 page novel on my hands. This is where I developed my character's, but the funny thing is I have not edited this book for publishing. I went on the next one and then the next one, and etc. I have it sitting on my desk, and I made myself promise it would be the next project to complete. It has been typed into the computer, so the hard part is done, and now the dreaded editing will begin.
Smashwords Interview
Books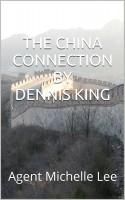 The China Connection
by

Harold Dennis King
Michelle Lee, x CIA working undercover in China takes a security detail to protect the Trade Ambassador from her home town of Beijing. She does not like the idea to protect a man whom she had only met once and hesitates making her decision, but after the billionaire doubles her fee and offers a bonus she accepts with reservation.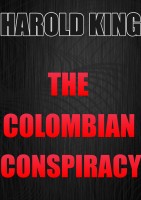 The Colombian Conspircy
by

Harold Dennis King
With time running out on Michael and Jesse to survive a Colombian underground drug cell Michelle Lee is sent in as an undercover agent. She poses as a buyer for the Chinese mafia. She gains the trust and is shown their lab and farms of production. From here she connects with her old boyfriend and CIA agents to help them make an escape from a prison where they have been held for weeks. Time?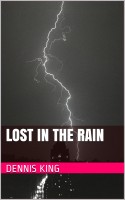 Lost In The Rain
by

Harold Dennis King
The frail figure stared back at her from a cracked faded mirror. Is it was possible to become the woman she use to be? After months of planning to escape from an abusive boy friend and her old world it have to wait. She was minutes away as the accident ended her old life. A new woman and a new life would begin with no memories prior to the accident. No home, no money, and no memory, "who am I?"
Harold Dennis King's tag cloud