Juliel Davis
Biography
Juliel Davis is the owner of "Health and Healing for the World," a company that was established to promote health and healing in the mind, body, heart, and soul. She believes that the health of each area, whether mind or body, heart, or soul has such a profound influence in contributing to our happiness and freedom. To neglect even one area can reduce the ability to succeed in your profession, your relationships and you're future. She has a degree in Psychology and has successfully mentored adults and youth in improving relationships, improving success in their personal and professional endeavors and creating freedom in their lives. She currently holds an administrative position with responsibilities in numerous programs. She has been married for over 20 years and has three children all in the teenage years. Generally she is like everyone else, who finds that the world can be overwhelming at times and seeks to find ways to support health and healing for all.
Where to find Juliel Davis online
Books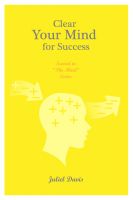 Clear Your Mind for Success
by

Juliel Davis
Toxic thinking keeps people from achieving the successful, healthy life they really want, and is a huge drain on energy and emotions. Clear Your Mind for Success outlines three simple steps to help you cleanse your mind of toxic thinking and harmful perceptions clogging up your processing and affecting your future prosperity.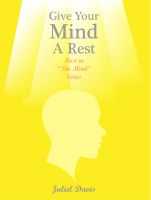 Give Your Mind a Rest
by

Juliel Davis
(5.00 from 1 review)
Our minds are processing more information than ever before and it can have a negative affect if we don't allow our minds to take a break. The tools I will discuss are easy enough for a child to do, but powerful enough to create a real shift in the way your mind deals with the demands placed on it. Take care of your mind, and you will take care of your future!
Juliel Davis' tag cloud