Heidi Sprouse
Biography
I am a daughter, wife, mother, and teacher. In the middle of being all of those things, I've been attacked by the writing bug. It's something I have to do, like breathing, something I love and couldn't imagine not doing. I keep on dreaming even if it breaks my heart and after nearly 10 years of plugging away and at least 12 completed novels, I've finally been offered a publishing contract with BellBridge Books. My stories, "All the Little Things," "Lightning Can Strike Twice," and "Adirondack Sundown" are on the way with so much more ready to go. My first indie books are on the way too--Check out "Lakeside Magic" and "Deep in the Heart of Dixie," young adult novels that are real and speak to the heart, like all of my adult novels, recognizing the very serious issues that matter to young adults. Overall, they are stories you can love!
Where to find Heidi Sprouse online
Books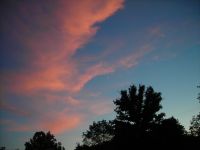 Deep in the Heart of Dixie
by

Heidi Sprouse
17-year-old Jamie Ray hasn't had it easy. Her father died the day she was born and her mother, Laura, struggled to raise her alone. For the first four years of her life, she was poor but only knew love. Enter Owen Granville and life at the hands of an abusive drunk who took his anger out on Jamie and her mother. When her mother dies, Jamie runs and heads South to become someone new.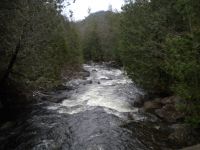 LakeSide Magic
by

Heidi Sprouse
12-year-old Christina Smith is trying to get her life back on track. She's lost her father to cancer, her mother has become a stranger and is involved with someone new. All Christina has left is her best friend, Tadpole Stevens to help her through a time when everything seems dark. How can she find the magic of the lake again without Daddy? With good friends, time and the lake, healing comes.
Heidi Sprouse's tag cloud