Henry C. Austin
Biography
Henry (Hank) Austin was employed in the health care field when life-threatening issues forced him to abandon his beloved career. Currently, he writes books to educate readers regarding chronic illnesses and bring understanding about how it feels to suffer an aneurysm, stroke, epilepsy/seizure disorder, or blindness.
Books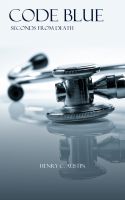 Code Blue Seconds from Death
by

Henry C. Austin
Henry (Hank) Austin grew up in eastern Kentucky with no idea his brain was bleeding. At age 6, his first seizure was undiagnosed. Later, the leaking blood vessels burst, sending the young father into several code blues. During a painful surgery, Henry was pain-free. Jesus took his place in the operation. Despite all, Hillbilly Hank recounts his trials with anecdotes that will warm your heart.
Henry C. Austin's tag cloud