Henry Hoffman
Biography
Henry Hoffman is a former public library director and newspaper editor whose fiction and non-fiction works have appeared in a variety of literary and trade publication.

He is the author of three previous novels, Bound, Drums Along the Jacks Fork, and Flaherty's Run. Along with his works of fiction, he has contributed articles to a number of standard reference works, including America: History and Life (ABC-CLIO), the Encyclopedia of Flight (Salem Press), Historical Abstracts of the United States (ABC-CLIO), and the Encyclopedia of Natural Disasters (Salem Press).
Books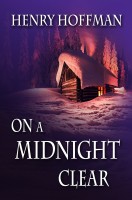 On a Midnight Clear
by

Henry Hoffman
P.I. Adam Fraley who by chance happens upon a horrific Christmas Eve crime while traveling the Colorado foothills. At the heart of the story is the relationship between Fraley and Noelle Feldman, an enchanting young girl whose family life is shattered by the tragic event. Finding a killer and a trove of buried gold, not to mention a future for Noelle become the challenges facing Fraley.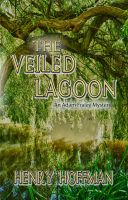 The Veiled Lagoon
by

Henry Hoffman
Following a tip from a prospective client, young private investigator Adam Fraley is soon on the trail of a killer cop, a top sheriff's detective who is about to get away wit his wife's murder. The winding trail eventually leads Fraley half way around the world to remote stretches of Siberia in an effort to build his case. In time, the detectives find themselves operating behind enemy lines.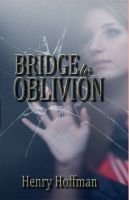 Bridge To Oblivion
by

Henry Hoffman
In one of the worst bridge disasters in American history, a runaway freighter rams the underpinnings of Tampa Bay's Sunshine Skyway during a morning squall, killing a string of rush hour passengers. For the sister of one of the victims, this event leads years later to her own fatal plunge from the reopened Skyway, an incident witnessed by a novice detective who uncovers a linked conspiracy.
Henry Hoffman's tag cloud