Henry Martin
Biography
Henry Martin is a former naval officer who served on both submarines and surface ships and a writer whose work has appeared in markets as diverse as INTERZONE, POLYPHONY, ON SPEC, and several original DAW anthologies under the name Steven Mohan, Jr. His work has won honorable mention in THE YEAR'S BEST SCIENCE FICTION and THE YEAR'S BEST FANTASY AND HORROR and he is a past Pushcart Prize nominee.
Books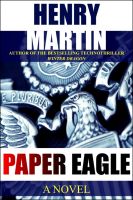 Paper Eagle
by

Henry Martin
The Sheikh is a new kind of terrorist, more dangerous because he understands America's strengths—and weaknesses. Only CIA analyst Bridget Thorne has the insight to stop this brutal genius. But she'll have to move fast. Because the Sheikh's plan begins with a massacre, and it only gets worse. If Bridget isn't clever and careful, he'll prove America is nothing more than a Paper Eagle.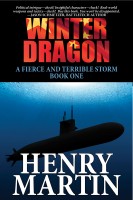 Winter Dragon
by

Henry Martin
(5.00 from 1 review)
Mark Castillo, captain of the submarine USS Pasadena witnesses a Chinese sub sink a Chinese destroyer. Neither China nor the US understand what has really happened. And the two most powerful nations on Earth stumble towards war. It will be up to Castillo to unravel the mystery—before all Asia is consumed in the fire of a Winter Dragon.
Henry Martin's tag cloud